Premium pollen
Regular price

Sale price

$ 164.00
BENEFITS:
Pollen is essential for the proper functioning of the metabolism, balances the PH of the blood and increases hemoglobin, making it a good blood regenerator.
It makes the body stronger and more resistant, it has rejuvenating effects, in addition to fighting diseases such as: Anemia, prostate problems, thinness, obesity, diabetes and poor digestion.
APPLICATIONS:
Recommended half a teaspoon for children, from the year, up to three full for adults during the day, alone or ingested with foods that also contain enzymes and living nutrients.
We recommend using it as a topping on:
-Yogurth
-Smothiees
-Bowl of fruit
-Cereal
-Smoothies
INGREDIENTS:
- Riboflavin
- Vitamin A
- Zinc
PRECAUTIONS:
Do not consume if you are allergic to bee pollen.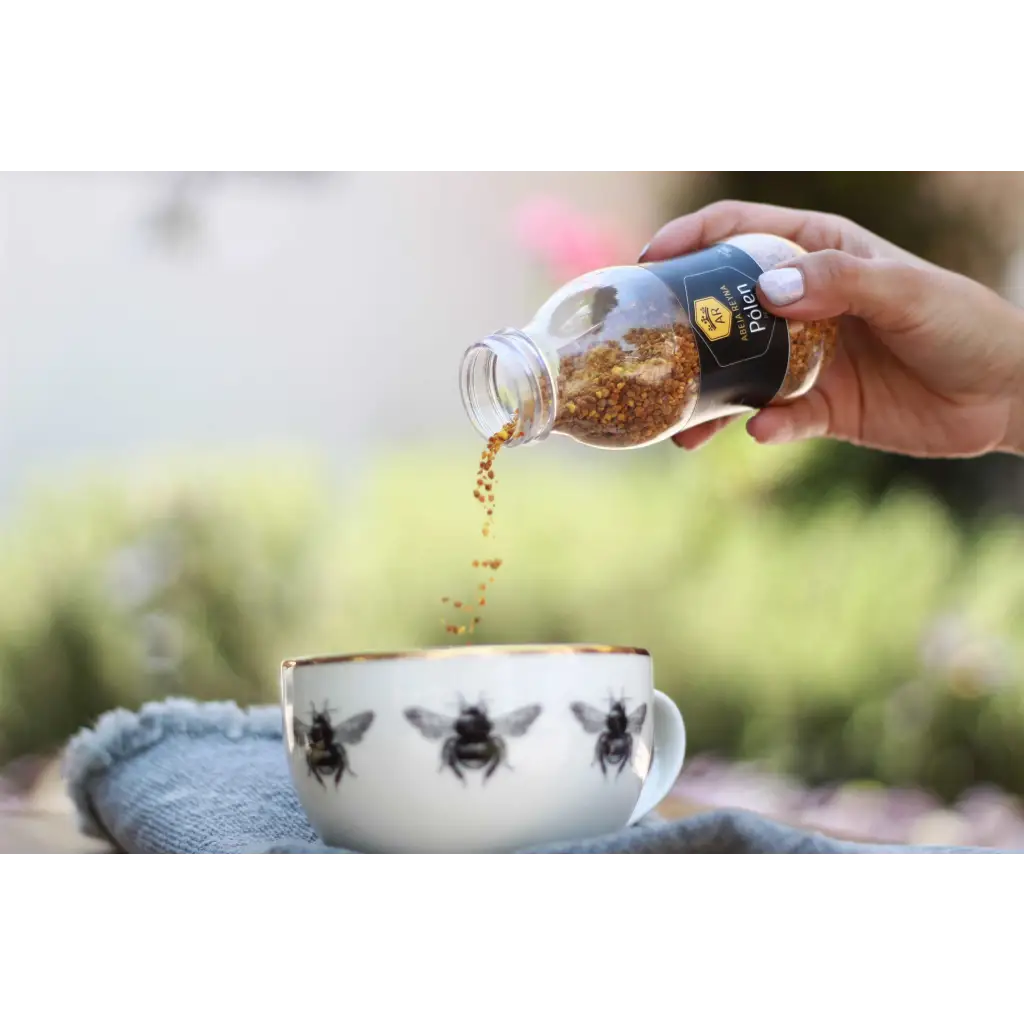 Pensé que sabría mal, pero
Pensé que sabría mal, pero el sabor es bastante agradable.