Powdered Honey Santa Colmena 1kg
Regular price

$ 189.00

Sale price

$ 141.75
It is made from selected and dehydrated bee honey, in a high-tech food process, which preserves the nutritional properties of natural bee honey.
It is a source of minerals potassium, calcium, phosphorus and magnesium, which together with ascorbic acid help you feel energy all day.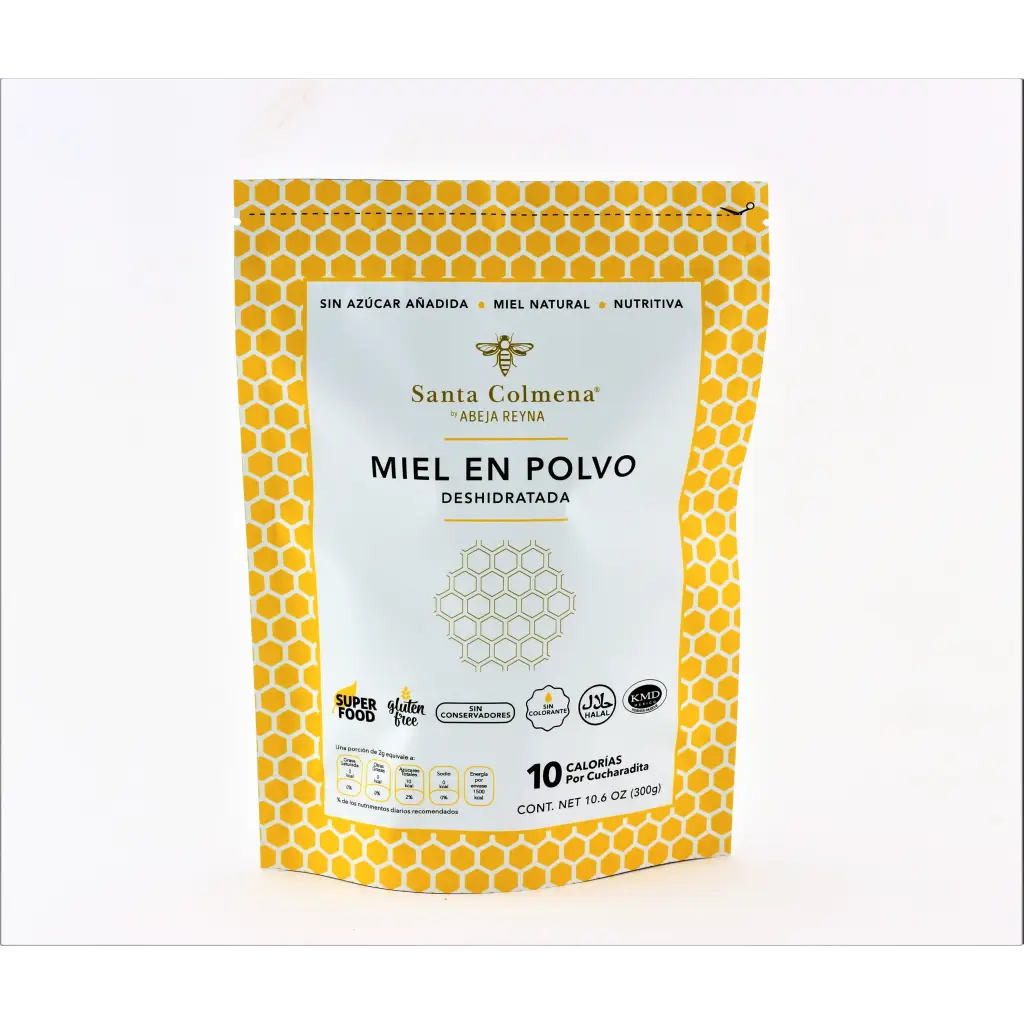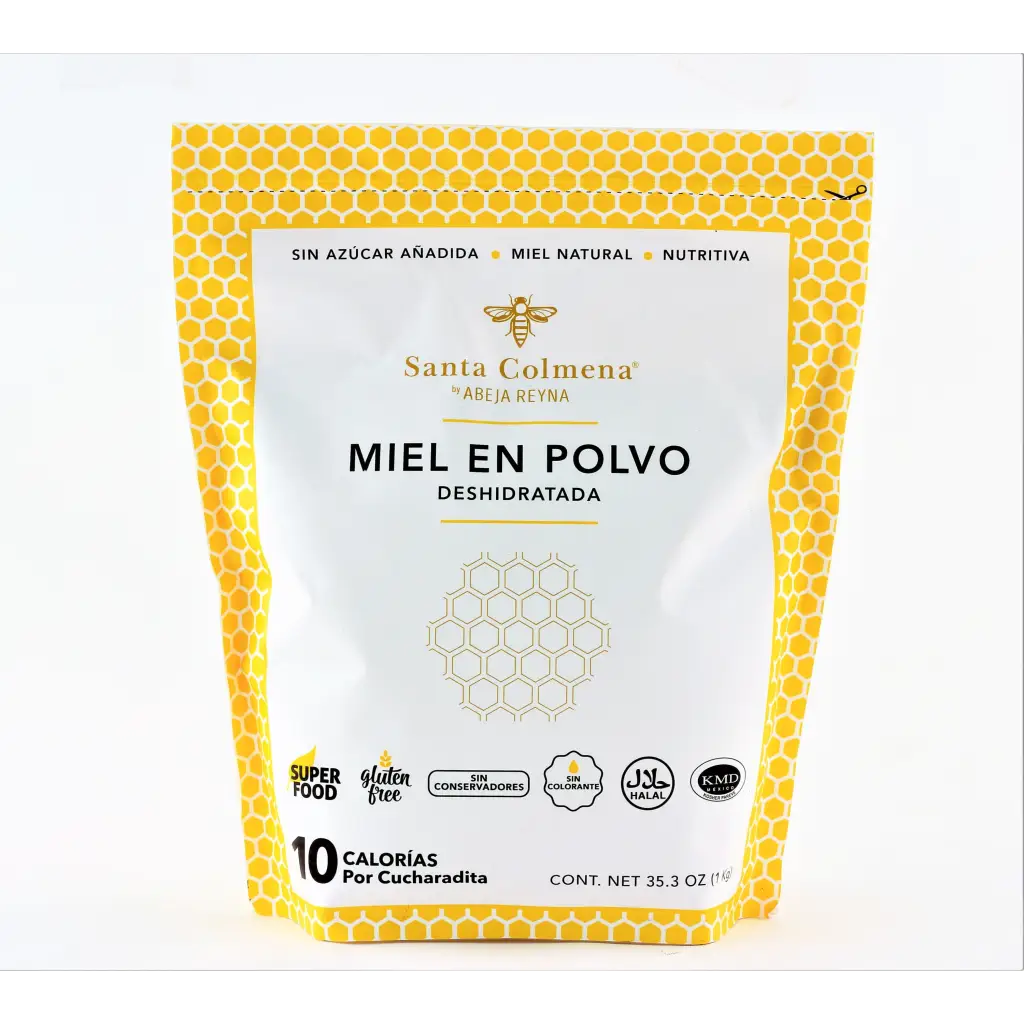 Producto práctico
Tiene muy buen sabor, me gusta esta presentación en polvo para los licuados.
Deliciosa
Es fácil de disolver en agua, es deliciosa, tiene buena textura, un aroma muy agradable y queda perfecto con el té de rosas.
excelente producto!
muy recomendable y sano además que puede usarse si tu intención es disminuir las calorias.
No me gustó… ME ENCANTÓ!!!
Tomo mucho té y siempre lo endulzo con miel, esta presentación hace que prepararlo sea más limpio, fácil y por supuesto delicioso! Ahora puedo llevar mi miel a todos lados y así evitar consumir azúcar o enducolorantes. Ya tienen otra clienta fiel a todos sus productos. 🐝💛
Miel en polvo
Buen producto, novedoso y práctico.